About the Founder
Hello, I'm Dr. Brea Heidelberg
First, I want to personally praise you for considering DEI consulting for your organization. It is difficult to acknowledge and bring awareness to your current workforce challenges. But, you were able to overcome while keeping an open-mind about professional HR guidance.
I would like to welcome you to ISO Arts Consulting. I founded this firm to help organizations create and maintain equitable workplace environments for both their internal and external stakeholders. I do this by helping organizations recognize and resolve workplace issues through the DEI lens.
What exactly does DEI mean? DEI stands for Diversity, Equity, & Inclusion. These words are often interchanged, yet have distinct definitions and purpose within the workplace. 
Diversity refers to the variation in the types of people. Equity confirms each individual has what is needed to perform good work. Inclusion ensures everyone has and feels as though they have a right to be engaged in their workplace. None of this is possible without first ensuring that everyone has access to the organization.
Throughout my own professional career, I encountered environments that were grossly inequitable. There were many times my voice was silenced and my employee rights were suppressed. I recognized that the overall environment was unwelcoming and exclusionary in ways that prevented the organization from realizing its full potential.
However, while working in equity-focused environments, I felt fully empowered and satisfied as an employee. These organizations successfully established a diverse work environment that was reflective of the communities they served. They were also equipped to navigate complex issues as they arose. 
My practical experiences, in addition to my PhD in Arts Administration, Education & Policy, extensive HR institutional research, and natural curiosity for the many ways culture can affect the workplace led me to create ISO Arts Consulting. 
My team and I believe that organizations must have a strong commitment to equity, that is practiced in both word and deed, in order to form an ideal working environment where employees can thrive. Once employees feel comfortable and confident, they can better do the mission-based work that all organizations want to excel at.
In order for employees to do the work you must do yours. You already made that first step. You are here! Let ISO Arts Consulting help you chart a path toward creating a more diverse, equitable, and inclusive organization. We make it plain by strategizing and tailoring a plan-of-action based on your needs.
The value we add has long-term impact – you will feel empowered to have conversations necessary to create change and will also be equipped to act based on the outcomes of those conversations. 
I appreciate your consideration and look forward to partnering with you in the near future.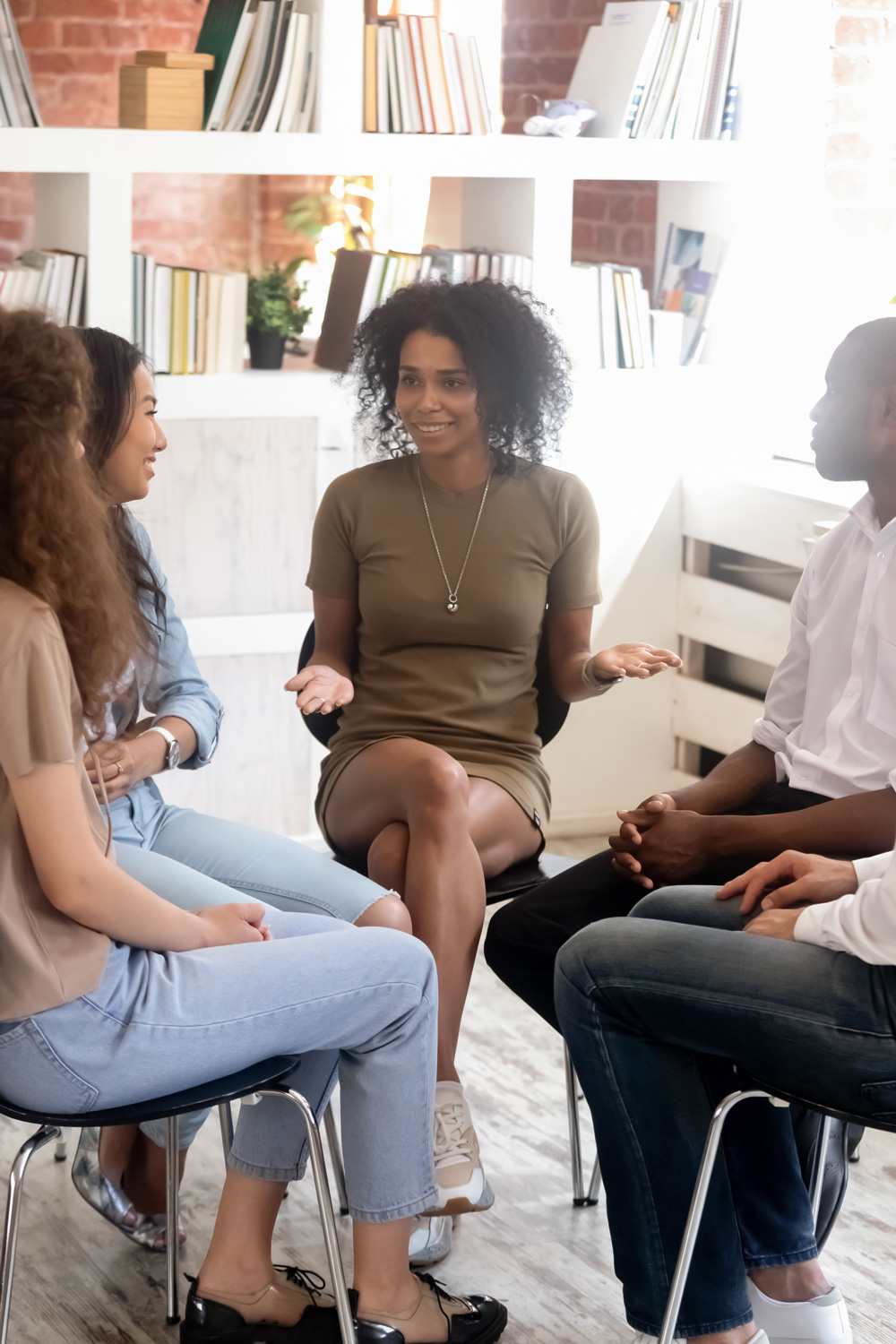 About ISO Arts Consulting
ISO Arts Consulting partners with organizations of all sizes and entities to create diverse and equitable workplaces that reflect the communities they serve.
We provide custom HR and equity solutions that empower executives and their employees to fulfill their mission.
Our team consists of communicators and leaders devoted to spearheading initiatives and workshops that promote a safe space where everyone (especially those from historically or currently marginalized communities) can be seen, heard, and valued. We are also equalists and advocates as we evaluate and establish frameworks to build a more inclusive, prosperous work environment for all staff members.
Through each partnership, our clients have witnessed a positive workforce transformation. While overcoming workplace challenges through an equity lens, they have gained a fresh perspective on how to continuously form a culture that aligns with their organizational values and goals.

Trust ISO Arts Consulting to achieve the same for you.